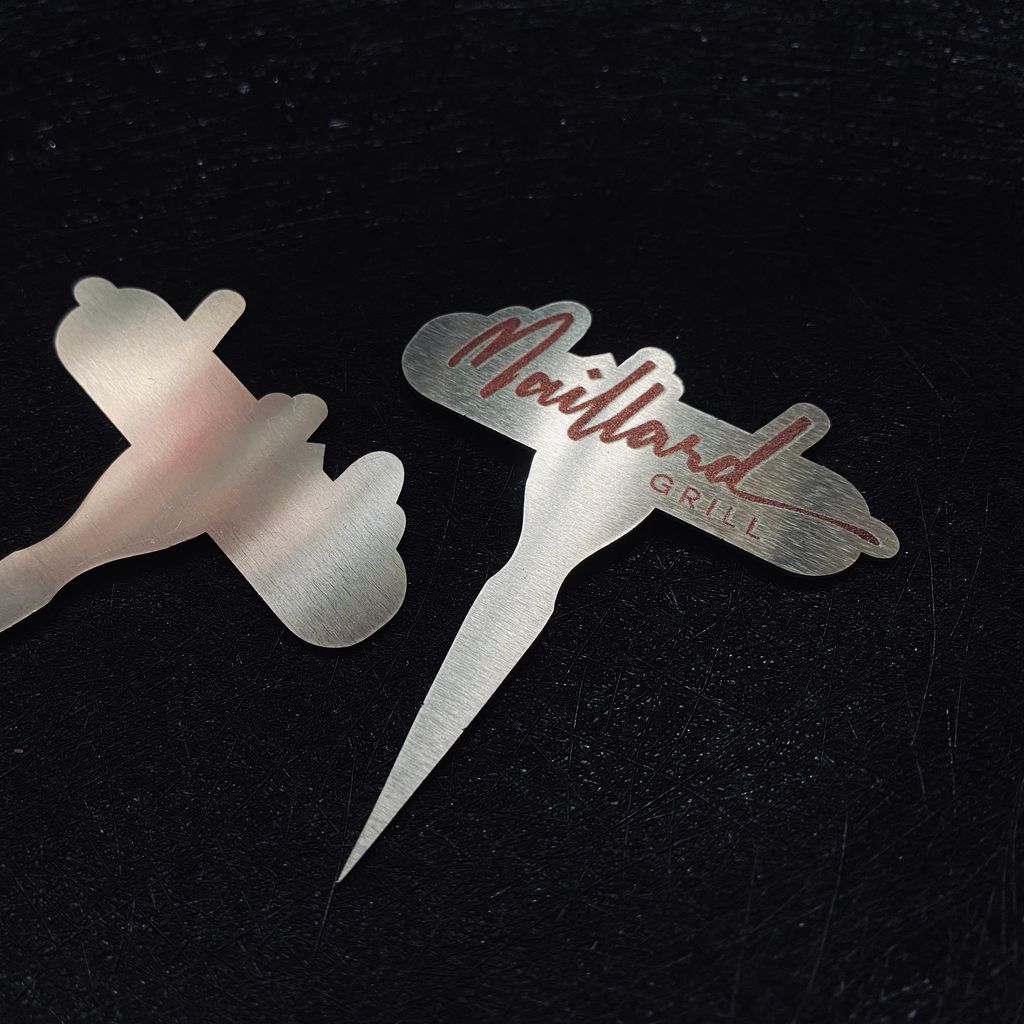 Make no MISSTEAK! Custom Made Steak Marker
This steak marker tool made up of aluminum, provides a fun and interesting way to garnish your steak.
Identify your perfect temperature human or your branding.
We've elevated the steak marker from it's humble plastic form with some of the best and strongest materials you can find. Each piece is made from UV print, polished aluminum. These are not collar stay "blanks" that we've simply engraved, can be made in any form of shapes.
Fom the CAD and prototyping of the font, the marker shape on our very own laser cutter.
MOQ 1000pcs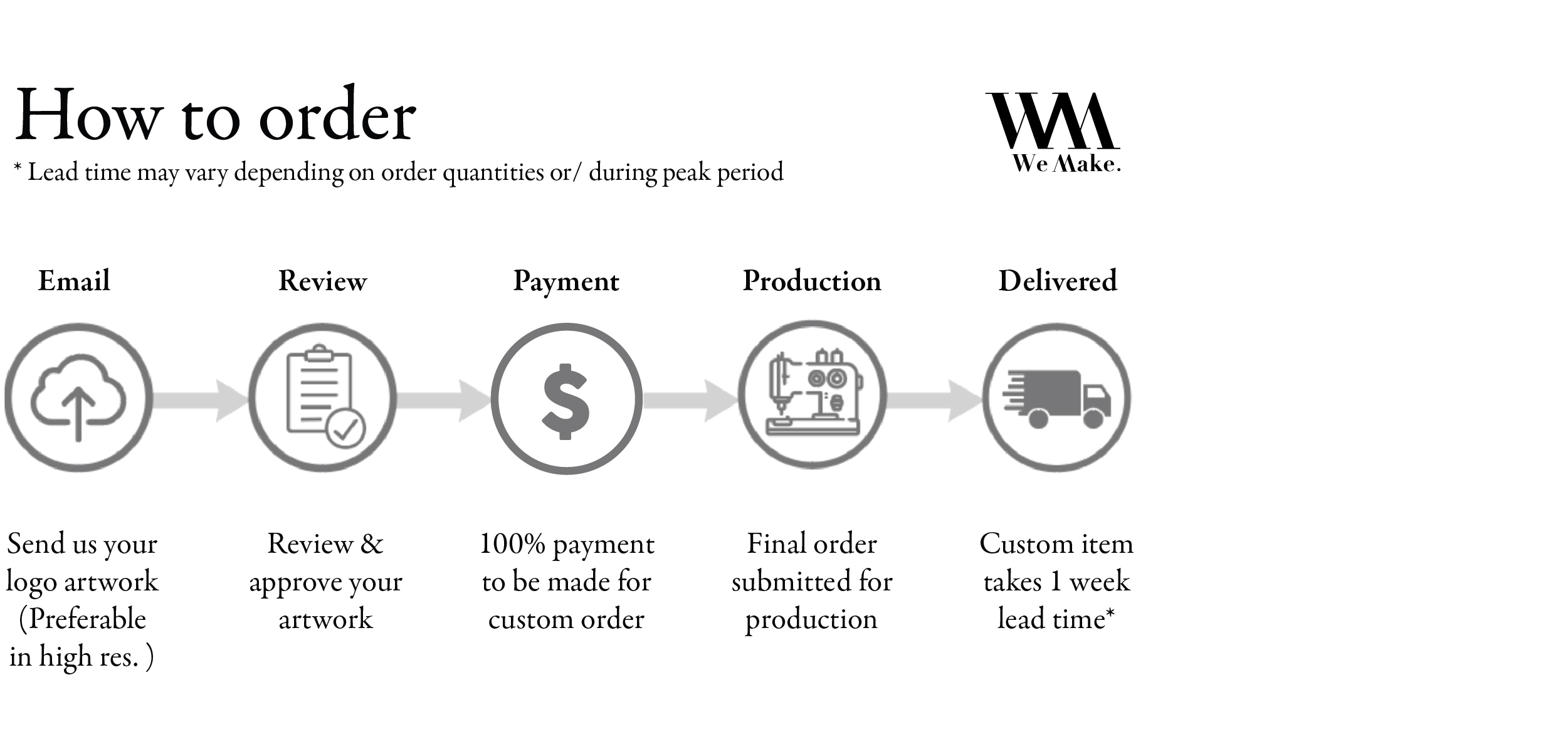 Delivery : Select *Self collection / Mailing*
For self collection, in the east of Singapore.
Drop us an email for the above order with your logo at hello@wemakesg.com and our team will get back to you shortly. For urgent orders, please send us a text over chatbot / whatsapp.
TAKE NOTE: For Custom Steak Markers, the lead time will take about 10 to 14 working days (depending on peak/non peak period).
"Creating a lasting impression" Order now!