The Best solution for affordable packaging?
Custom Made Rubber Stamp.
Quick and affordable packaging beautiful and unique packaging is the foundation of any great consumer brand but it is often incredibly expensive to bring your ideas to life. Custom rubber stamps are an awesome, cost-effective way to create DIY custom packaging while achieving a remarkably polished look. These are some exceptional examples of custom rubber stamps used for packaging to inspire your next project. This is an awesome way to blend production methods and reduce custom packaging costs.
Ready to make a stamp for your own packaging? We can't wait to see what you come up with.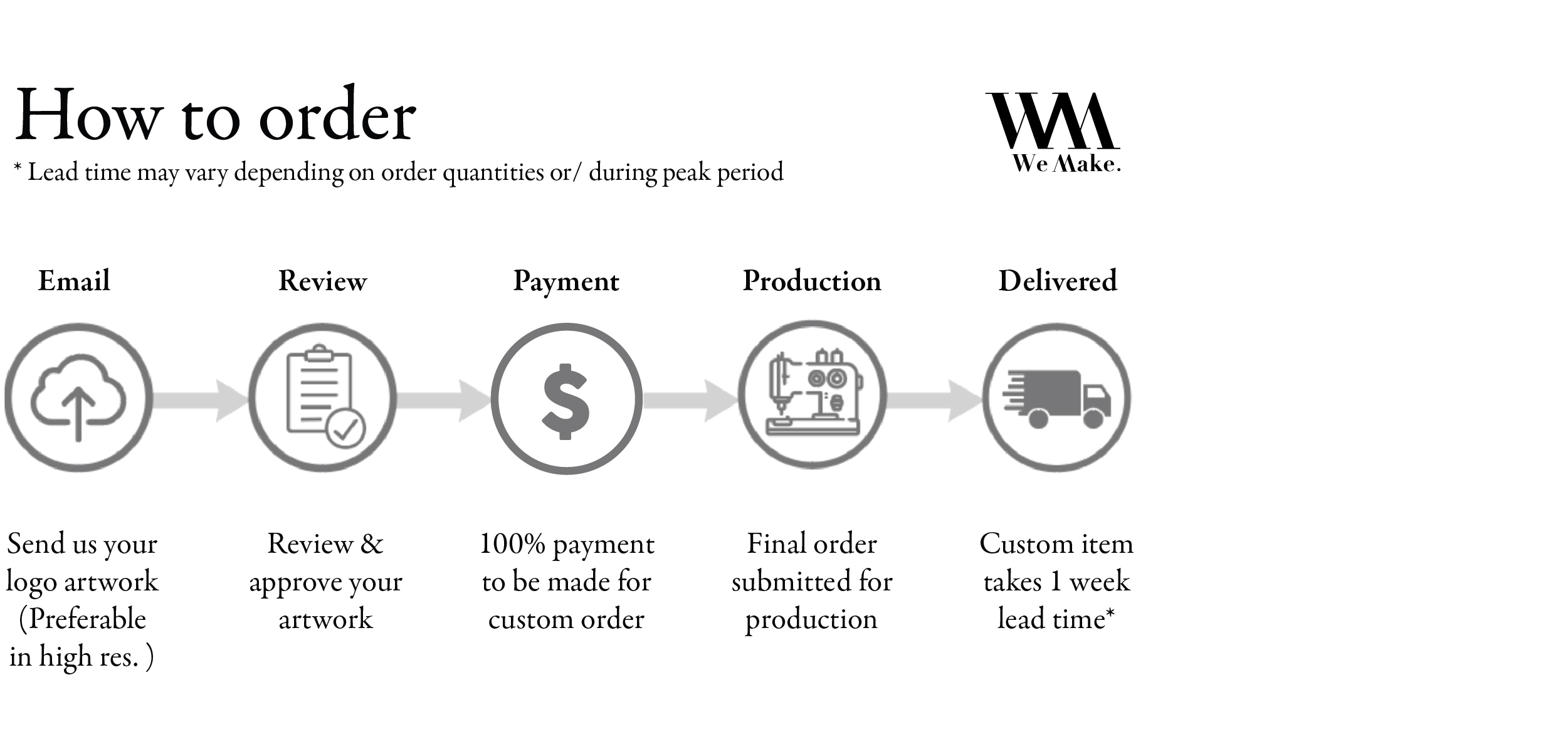 Delivery : Select *Self collection / Mailing*
For self collection, in the east of Singapore.
Drop us an email for the above order with your logo at hello@wemakesg.com and our team will get back to you shortly. For urgent orders, please send us a text over chatbot / whatsapp.
TAKE NOTE: For Custom Stamp, expect 1-2mm different due to artwork bleeding. The lead time will take about 7 to 14 working days (depending on peak/non peak period).
"Creating a lasting impression" Order now!