Custom made brass logo mould for your potteries.
This custom made stamp will embed your logo, any text or image in your pottery! What better way to create a lasting impression of your brand than to emboss your logo on your handmade piece!
For bigger dimensions, pm us for more details (extra charges will apply).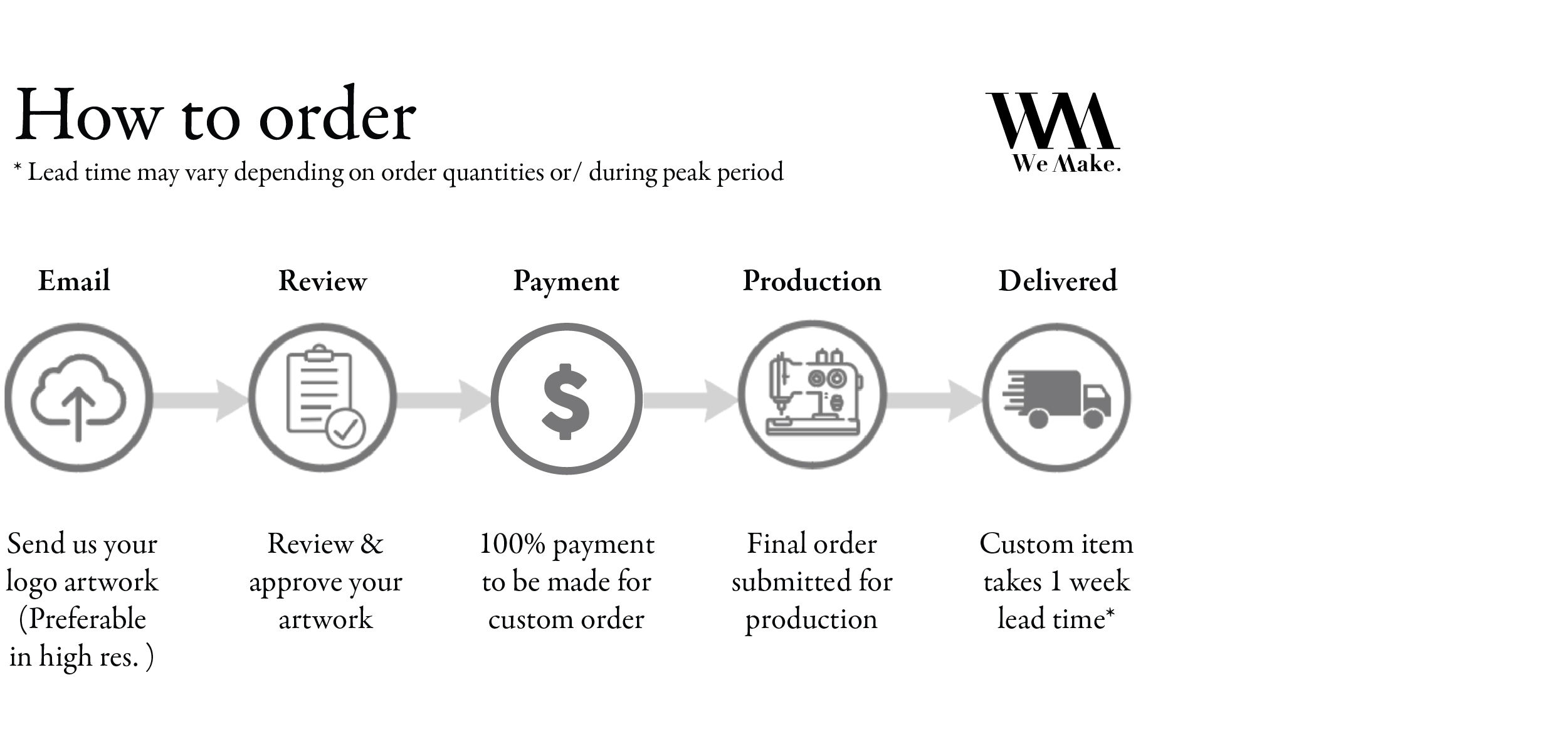 Delivery : Select *Self collection / Mailing*
For self collection, in the east of Singapore.
Drop us an email for the above order with your logo at hello@wemakesg.com and our team will get back to you shortly. For urgent orders, please send us a text over chatbot / whatsapp.
TAKE NOTE: For Custom Stamp, the lead time will take about 7 to 14 working days (depending on peak/non peak period).