The most affordable packaging solution?
Custom Logo Packing Tapes
Size: 45mm
Color: 1C
White Base or/ Clear Base
Min. 45 rolls : Large quantities Big Savings!
Looking for an easy way to match all your marketing, packaging and promo? Custom logo packing tapes are great for building a professional look. Printed on high quality plastic film, our custom logo packing tapes come in a wide range of options, so that you can add them to anything (and everything) you want to brand. Even we used it too!
Ready to create? Your packing tapes will arrive ready for you to tape them off and sealed them onto boxes, bags and more.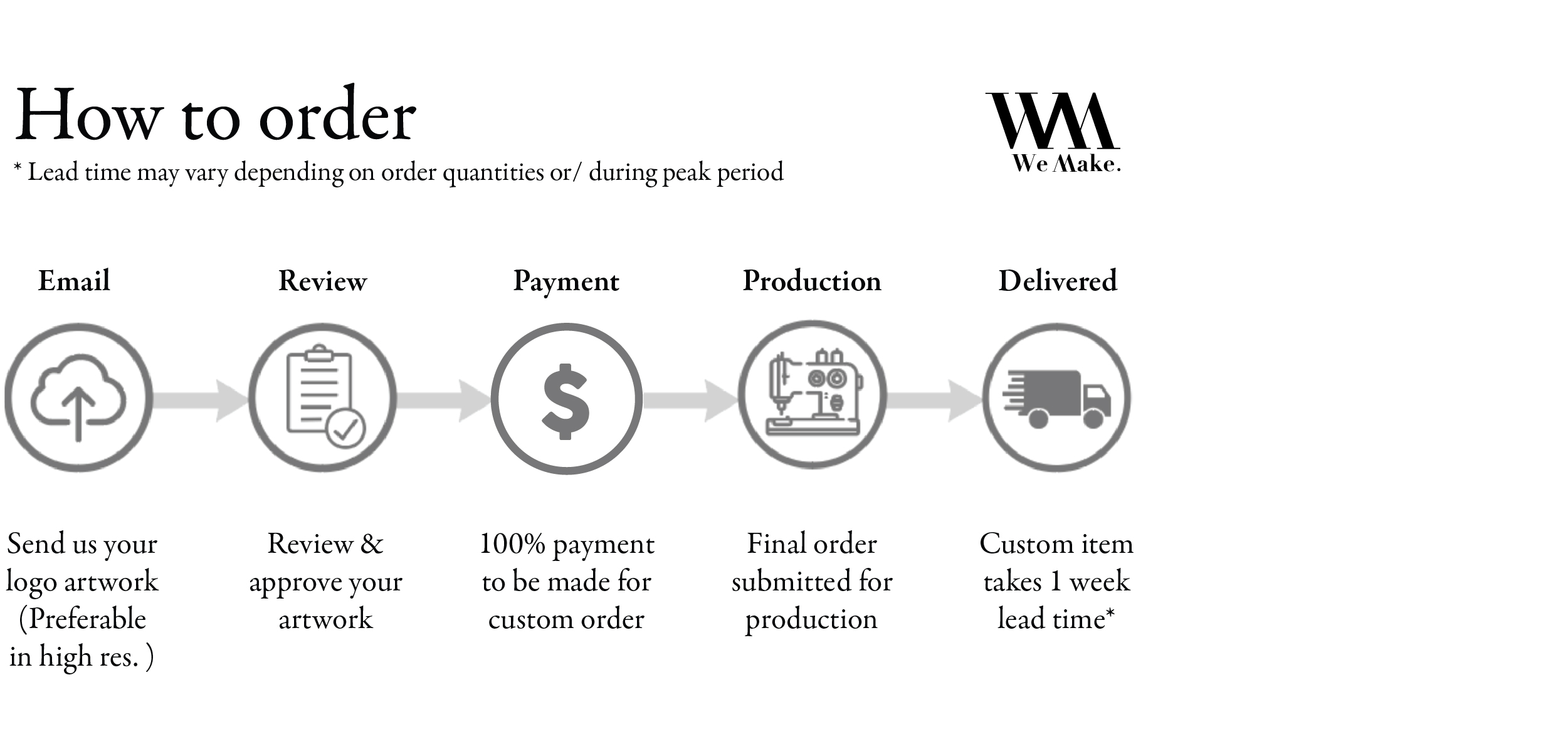 Terms and Conditions:
Pictures provided are only for illustration purposes. You can expect a very similar outlook but not an exact replication of what you see.
Delivery : Select *Self collection / Mailing*
For self collection, in the east of Singapore.
Drop us an email for the above order with your logo at hello@wemakesg.com and our team will get back to you shortly. For urgent orders, please send us a text over chatbot / whatsapp.
TAKE NOTE: For Custom Logo Packing Tapes, the lead time will take about 14-18 working days (depending on peak/non peak period).
"Creating a lasting impression" Order now!
#customlogo #customlogotapes #branding