Custom made brass logo mould.
Had a dessert in a bar and were curious about their logo? This unique tool allows you to emboss on chocolate! We can't believe it too! What better way to create a lasting impression of your brand than to emboss your logo on your dessert!
It's a perfect gift for your loved ones who enjoy making desserts!
How to use?
Place wax stamper on ice in a small glass to allow it to get cold. Use a small spoon to place dime size dollop of chocolate onto a sheet of parchment paper. Remove the cold wax stamper from the ice, wipe dry and stamp down onto the chocolate, press down so the chocolate oozes around the side, forming the "seal" look.
For bigger dimensions, pm us for more details (extra charges will apply).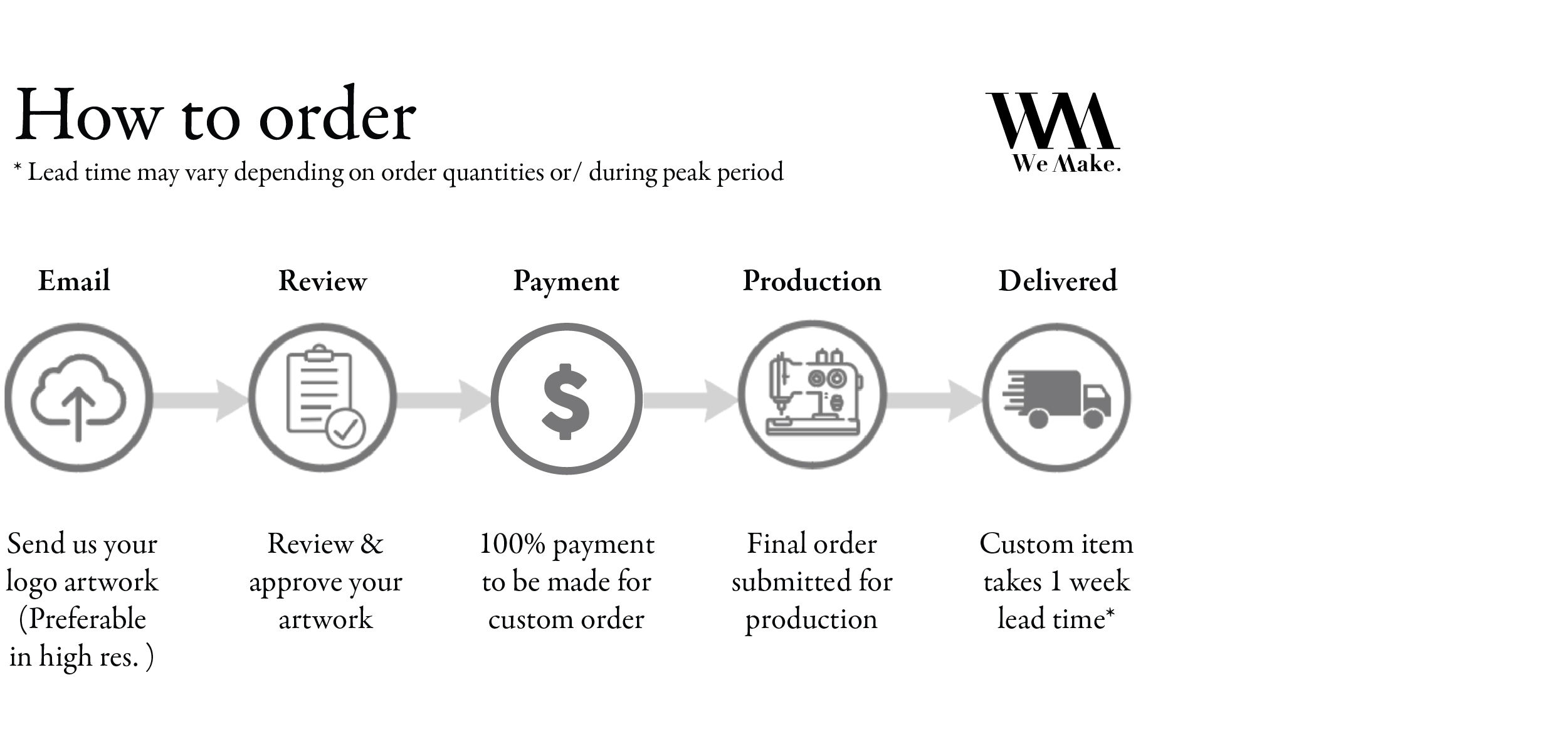 Delivery : Select *Self collection / Mailing*
For self collection, in the east of Singapore.
Drop us an email for the above order with your logo at hello@wemakesg.com and our team will get back to you shortly. For urgent orders, please send us a text over chatbot / whatsapp.
TAKE NOTE: For Custom Stamp, the lead time will take about 7 to 14 working days (depending on peak/non peak period).
"Creating a lasting impression" Our custom Ice Stamp offers a unique way to customise your clear ice with your logo. Order now!