Custom Coffee Stencil (Acrylic/Stainless Steel)
Custom made Coffee/Cocktail Stencil (Clear Acrylic).
This tool made up of Acrylic, provides a fun and interesting way to garnish your craft coffee/ cocktails. They can work for any coffee, fancy cocktail or other beverage. It is as simple as holding the stencil over the glass and sprinkling over the preferred ingredient, such as cinnamon, cocoa powder or bitters spray. The stencil is durable and easy to clean.
For bigger dimensions, pm us for more details (extra charges will apply).
If you aren't so sure what you are looking at? You may refer to this link for some inspiration:
Thickness : 2mm
Tutorial: https://www.youtube.com/watch?v=-fYRXIF3O8Y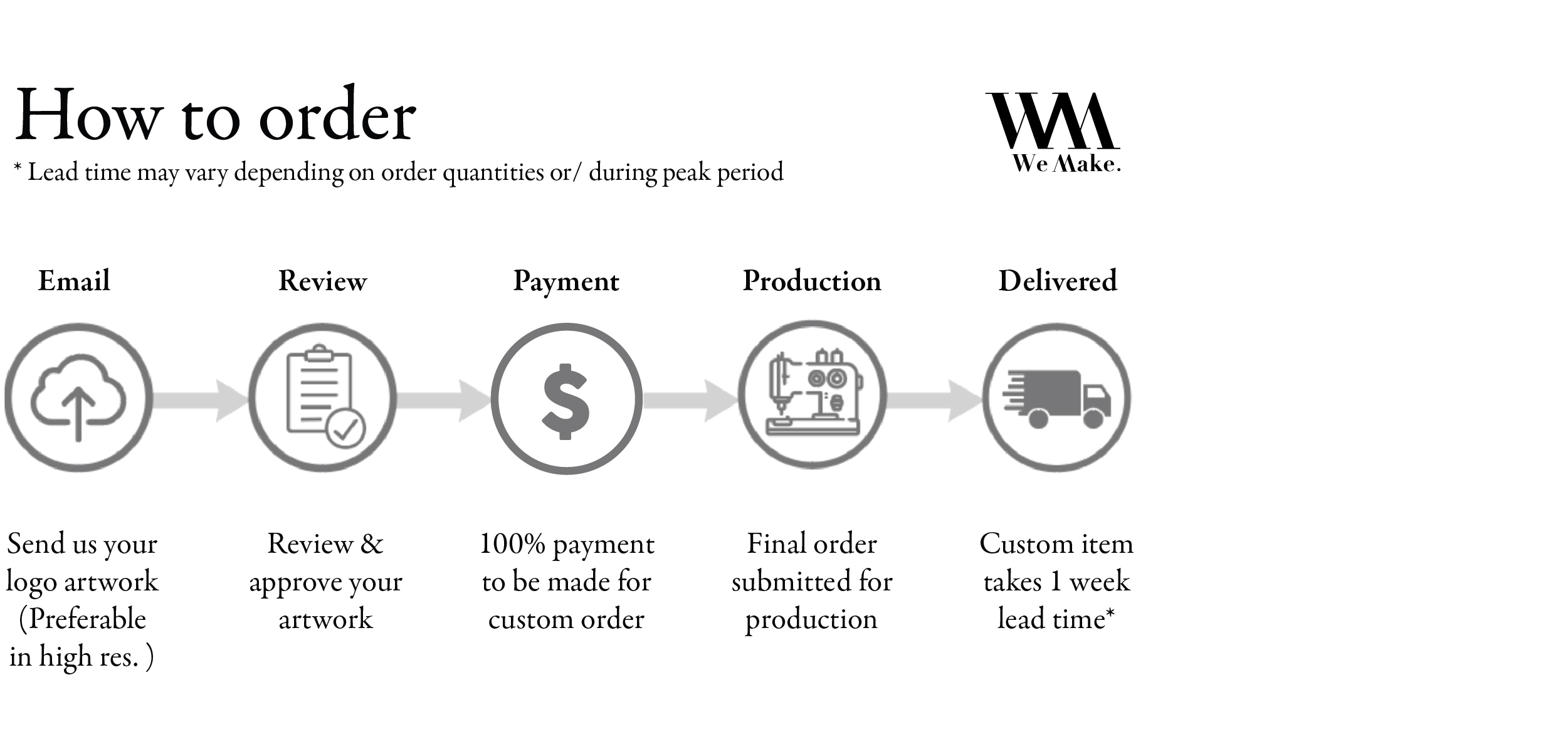 Delivery : Select *Self collection / Mailing*
For self collection, in the east of Singapore.
Drop us an email for the above order with your logo at hello@wemakesg.com and our team will get back to you shortly. For urgent orders, please send us a text over chatbot / whatsapp.
TAKE NOTE: For Custom Stencil, the lead time will take about 7 to 14 working days (depending on peak/non peak period).
"Creating a lasting impression" Order now!