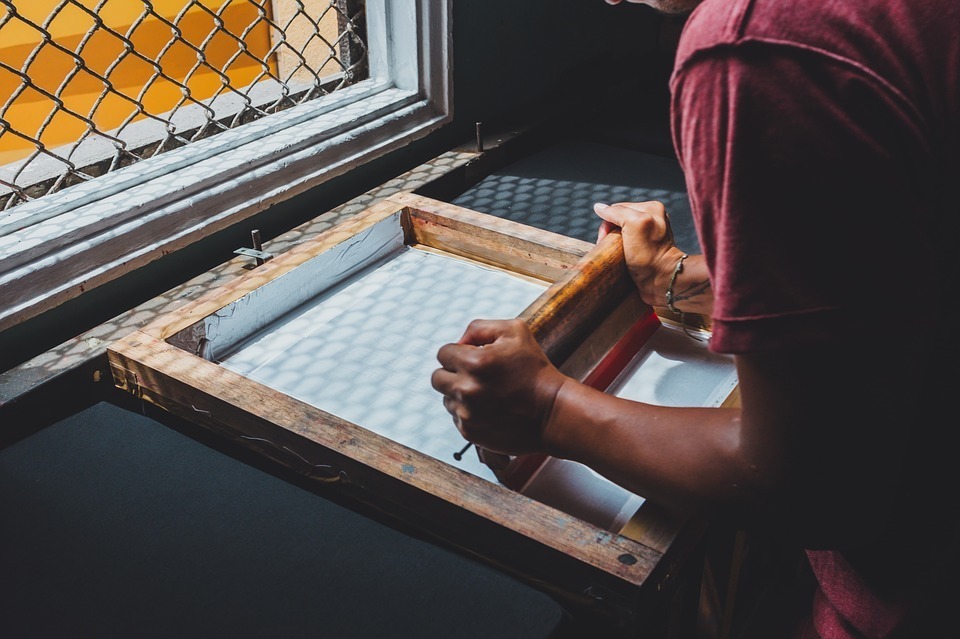 Custom Silkscreen Stencil
ON-SITE DO YOUR OWN SILKSCREEN FROM SCRATCH!
High quality silkscreen mesh custom screen printing stencil.
Price starting from $39.00 onwards. Cheapest in town!
• All orders include setup/design, proofs, and unlimited proof-revisions. Proofs are sent the same or following business day as order-received. Lead time need 1-2 weeks.
• Any artwork can be accommodated!
Stencils comes in different sizes :
No.1 Frame size 120mm*200mm - Print area 40mm*100mm
No.2 Frame size 160mm*250mm - Print area 60mm*150mm
No.3 Frame size 160mm*350mm - Print area 60mm*250mm
No.4 Frame size 200mm*300mm - Print area 100mm*200mm
No.5 Frame size 200mm*400mm - Print area 100mm*300mm
No.6 Frame size 250mm*300mm - Print area 150mm*200mm
No.7 Frame size 250mm*500mm - Print area 150mm*400mm
No.8 Frame size 300mm*400mm - Print area 200mm*300mm
No.9 Frame size 300mm*500mm - Print area 200mm*400mm
No.10 Frame size 350mm*450mm - Print area 250mm*350mm
For more enquiries, please contact us at hello@wemakesg.com