Looking for an apron, we mean cool apron!? WeMake offers Handmade Washed Canvas Aprons with Top Grain Leather Straps just right for your needs.
• Great for Gifts! for Artists, Chefs, Makeup Artists, Woodworkers, Carpenters, Baristas and even BBQ Masters!
• Adjustable Sturdy Leather Back Straps
• Adjustable Leather Waist Strap
• Solid Metal Hardware
• Durable Canvas
• Free Name Emboss
– Our Leather Strap Aprons come with many accessible pockets, heavy-duty washed canvas, and brass hardware.
GIFT FOR ALL! – We have designed our aprons in a way that everyone can enjoy these bad boys! You can be an artist, a chef, hair stylist, carpenter, welder, gardener, mechanic, make-up artist, or just a regular BBQ on the weekend kind of guy/gal! These aprons will fit right into any activity and provide amazing quality and comfort to perform any function. Our aprons come with sturdy packets and loops that help you stay organized, and hang what you need.
Details :
Material: Canvas with leather straps
Hardware : Buckle clip on leather straps
Details: Comes with a leather name slot
Available in Sizes : (measurement based on width and length of the apron, not including straps)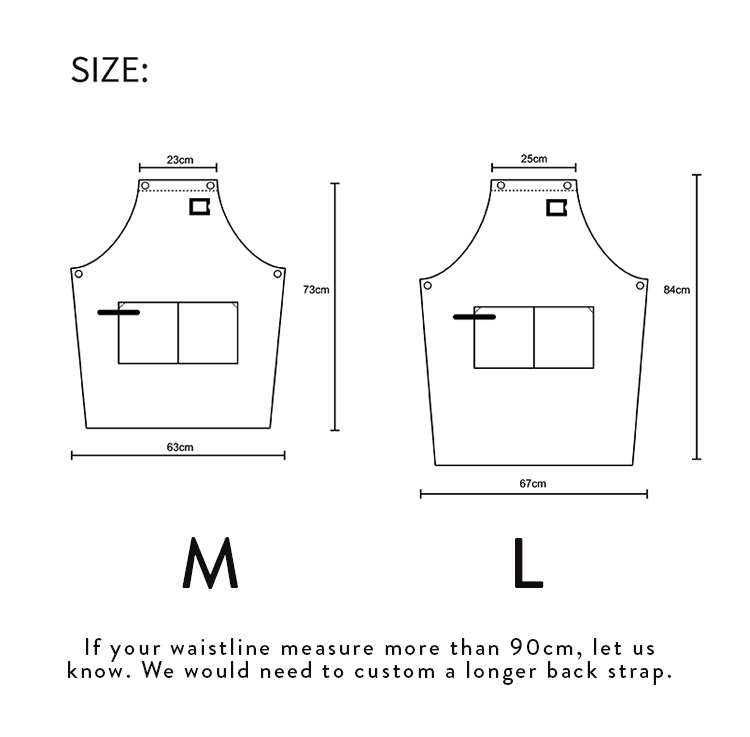 M - 63cm wide,73cm long ( Recommended for height of 160 - 170cm )
L - 67cm wide, 84cm long ( Recommended for height of 170 - 180cm )
*You may opt for different leather strap color ( 4 colors to choose from, refer below )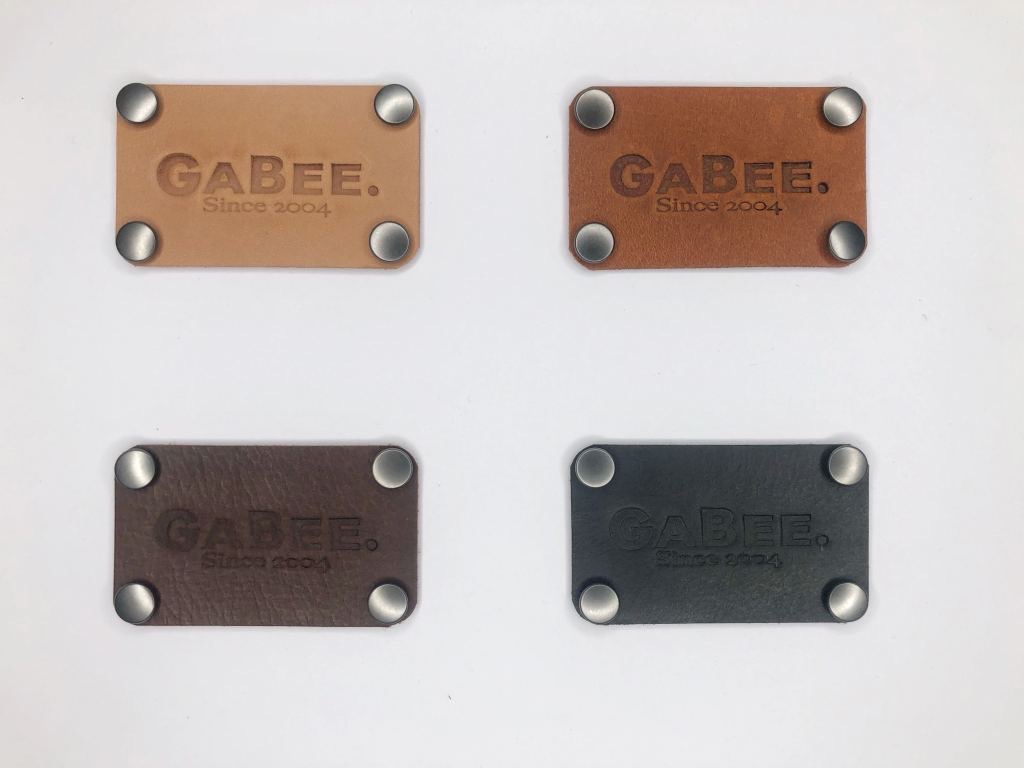 Engraving included maximum of 8 letters / initials.
To confirm your engraving & leather strap color, please state them in the ''Add a remark" box after checkout under customer information tab.
WE OFFER CUSTOM LOGO! Do get in touch with us for further details. We love doing bulk orders for our customers and also provide a competitive price for our aprons. Please do get in touch with us for further details.
Talk to us! For more enquiries, please contact us at hello@wemakesg.com