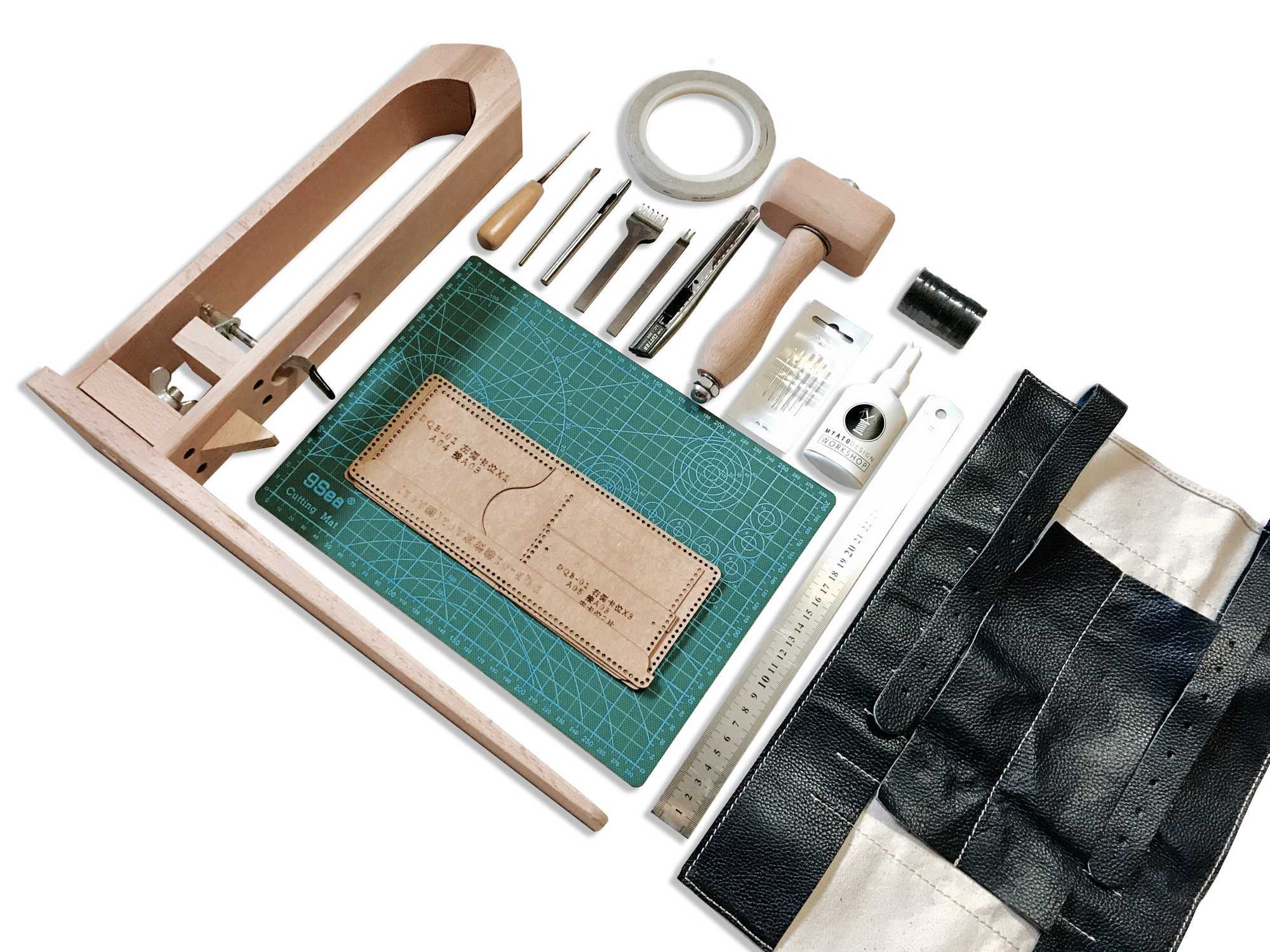 Complete beginner leathercraft kit. This basic leather making set introduces people to the basics of carving and finishing.
Note: Items do not sell separately.
Kit includes :
Stitching Pony (Rtp $30.00)
Tools Bag - different colours given (Rtp $19.00)
Buttons/Rivets with tools (Rtp $10.00)
Pen Knife (Rtp $2.50)
Wooden Mallet (Rtp $10.00)
A4 Cutting Mat (Rtp $6.00)
2 Prong (4mm) (Rtp $4.00)
6 Prong (4mm) (Rtp $8.00)
4mm Hollow punch (Rtp $3.00)
One Pin Punch (Rtp $4.00)
Round Corner Punch (Rtp $4.00)
Long Metal Ruler (Rtp $2.00)
Double Sided Tape (Rtp $1.00)
White Glue (Rtp $1.50)
Needles (Rtp $2.00)
Leather Marking Pen (Rtp $5.00)
Waxed Black Thread (Rtp $2.50)
Veg tanned leather (150mmx200mm) (Rtp $6.00 to $10.00)
Kit worth $124.00 (save 15.00)
Limited sets available!
Take note: Leather size may vary due to the cowhide cuts.
All items are shown in image. Pm me for more details.
#hardworkpaysoff #myatodesign